Louiseville, Kentucky - Here We Come!!!!!!
Over 80 Whittier students competed this weekend at the SkillsUSA State Competition in Marlborough, MA - GOLD Medalist advance to National Competitiion!
Levi Strezpek - CNC Milling Specialist - Gold
Nicholas Corcoran - Masonry - Gold
Rachael Mailloux, Emmy Mei, Kylie Gates, Erin Archambault - Health Knowledge Bowl - Gold
Joshua Garzone - CNC Turning Specialist - Silver
Stephanie Beaudoin - Basic Health Care Skills - Silver
Lauren Hinchcliffe, Bryna wislon, Bailey Wright, Career Pathways - Business Management - Silver
Ashley Ennis, Alyssa Cerullo, Tyanna Coates, Career Pathways - Human Services - Bronze
Nathan Caron, CPR/First Aid, Bronze
Congratualtions to all for a job well done!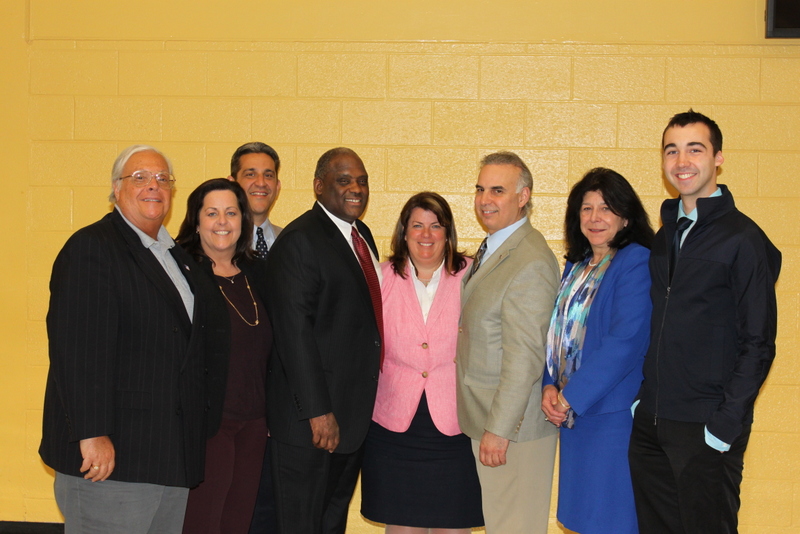 We were thrilled to host our annual Advisory Board Dinner on Thursday, April 28th for 300 of the dedicated professionals who volunteer throughout the year to provide valuable insight into our 21 vocational-technical programs. Keynote Speaker Ronald G. Marlow, Undersecretary for Workforce Development, Executive Office of Labor and Workforce Development lauded them for the economic and workforce value of their contributions. Another highlight of the evening was a visit from Dan Muise, a 2012 graduate, who will receive his bachelor's degree from UMASS Lowell next month and enter a doctoral program in communications at Stanford University in the fall. He received a standing ovation from the crowd.
---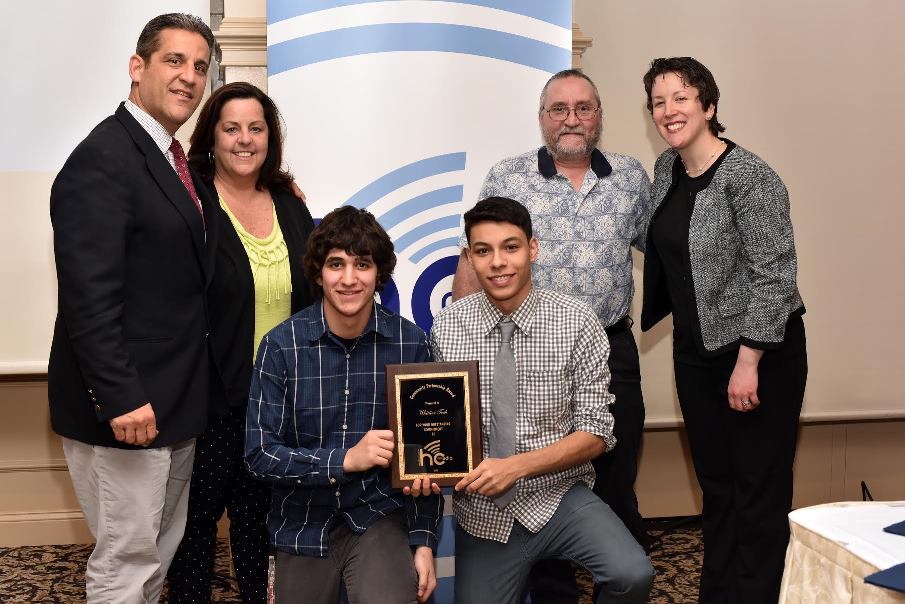 Congratulations to the students and staff of the Metal Fabrication Department, as they were honored on April 25th at Haverhill Community Television's annual meeting. Metal Fabrication received the Community Partnership Award for "Outstanding Commitment" to the Community. Pictured here are: Chris Laganas, Principal, Beverly DeSalvo, Vocational Technical Coordinator, Brandon Erelli & Caio Prado, both students of Metal Fabrication, Steve Palmer, Instructor, and Senator Kathleen O'Connor Ives - Photo courtesy of Michel van Ravestyn / Foto Factory
---
Job opportunities for graduates! - Click here
---
Our students, past and present, tell our story best. Since our regional, vo-tech high school opened in 1973, our graduates have gone on to leading colleges and training programs and now excel in jobs they first explored here. We educate students from 11 area cities and towns, instilling the skills and specialized training they need to pursue the careers of their dreams.
Whittier students choose their own major from one of 20 vocational-technical programs, and graduate with a high school diploma and technical certification. They pursue careers in healthcare, electronics-robotics, carpentry, cosmetology, electrical technology, design and visual communications, CAD drafting, culinary arts and many other fields.
Our 120 highly-qualified teachers challenge students in both their academic classes and vocational technical programs, ensuring they get the knowledge they need to pass industry certification tests as well as the English, math and science MCAS tests required for a diploma.Our students have the unique opportunity to earn college credits while attending Whittier, and also receive valuable job experience by qualifying for paid co-op jobs as early as their junior year.
Our motto is "Working on Your Future" and we embrace that ideal every day.
To read former Lt. Gov. Timothy Murray's op-ed piece describing how Mass. is expanding access to vocational-technical education, including a $5 million grant program that will help vocational schools purchase modern laboratory and shop equipment:
http://www.wickedlocal.com/cambridge/news/x1890064285/Guest-commentary-Curiosity-opens-the-door-for-education#axzz2A9GcTXGj
To read US News & World Report's "Students Excel at Vocational Technical High Schools":
http://education.usnews.rankingsandreviews.com/education/

To see a CBS news report on the value of a vocational-technical education in the current economy:
http://www.cbsnews.com/stories/
To receive our weekly electronic newsletter, click the NotifyMe button.
---
It is the policy of Whittier Regional Technical School not to discriminate on the basis of sex, race, religion, color, national origin, disabilities, sexual orientation or gender identity in its educational policies as required by Title IX of the 1972 Educational Amendments and Chapter 622 of the Acts of 1971, and section 504 of the Rehabilitation Act of 1973.
Inquiries regarding compliance with these policies may be directed to Mr. Chris Laganas, Principal, or to Whittier Regional Technical School, 115 Amesbury Line Road, Haverhill, MA 01830.